Marriage Matters Christian Seminars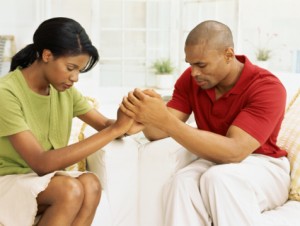 The Lord Jesus Christ must be at the center of every life, marriage and family and the authority of His Word must be heeded in order for the marriage and family to be what He intended.  Blessed!!!
 
Foundational Scriptures(NASB):
Psalm 127:1- Unless the Lord builds the house, the builders labor in vain. Unless the Lord watches over the city, the guards stand watch in vain.
Proverbs 24:3- By wisdom a house is built, and through understanding it is established.
Proverbs 13:10- Through presumption comes nothing but strife, But with those who receive counsel is wisdom.
 
We provide Christian Marriage and Family Counseling in order to meet the needs of families.  To Schedule a seminar for your Church or Organization, simply call (832) 248-0768 or email us at This email address is being protected from spambots. You need JavaScript enabled to view it..
When the marriage is strong, so is the family. And, in the words of Pastor Tony Evans, "...when the family is strong, so is the Church, community, city, county, state, nation and world..."
"We Accept Donations, But Never Charge Fees"
Free use of LBC Christian Event Center facilities, for Weddings and Receptions, to those completing our Christian Pre-Marital Counseling.
Thank You!
New & Revised eBook Editions Available for Purchase: